This twenty-year-old roof in the Crystal Falls neighborhood of Leander was due for a replacement.
The service life of 30-year architectural shingles in Central Texas is really about 20 years due to a combination of extreme temperatures, algae, and intense UV.
There are a few things to note.
Let's start with the algae.
Those black stains streaking down the roof are caused by blue-green algae common to Central Texas.
This algae causes the most unsightly stains on roofs.
But that's not the worst part.
In order to explain this, you have to think about asphalt shingles for a moment. The asphalt in a shingle includes limestone. The reason for this is that limestone is a filler used to toughen a shingle and offer some resistance to cracking.
However, limestone is lunch to blue-green algae. Once spores attach themselves to shingles, they begin to break them down by feeding on the limestone embedded in the shingles. The entire roof becomes a food source for the algae.
Once this process is underway, shingles slowly degrade and lose their ability to reflect UV rays, accelerating a roof's aging process.
There was other damage such as blown and worn shingles, some missing and many with exposed fiberglass, the center part of an asphalt shingle.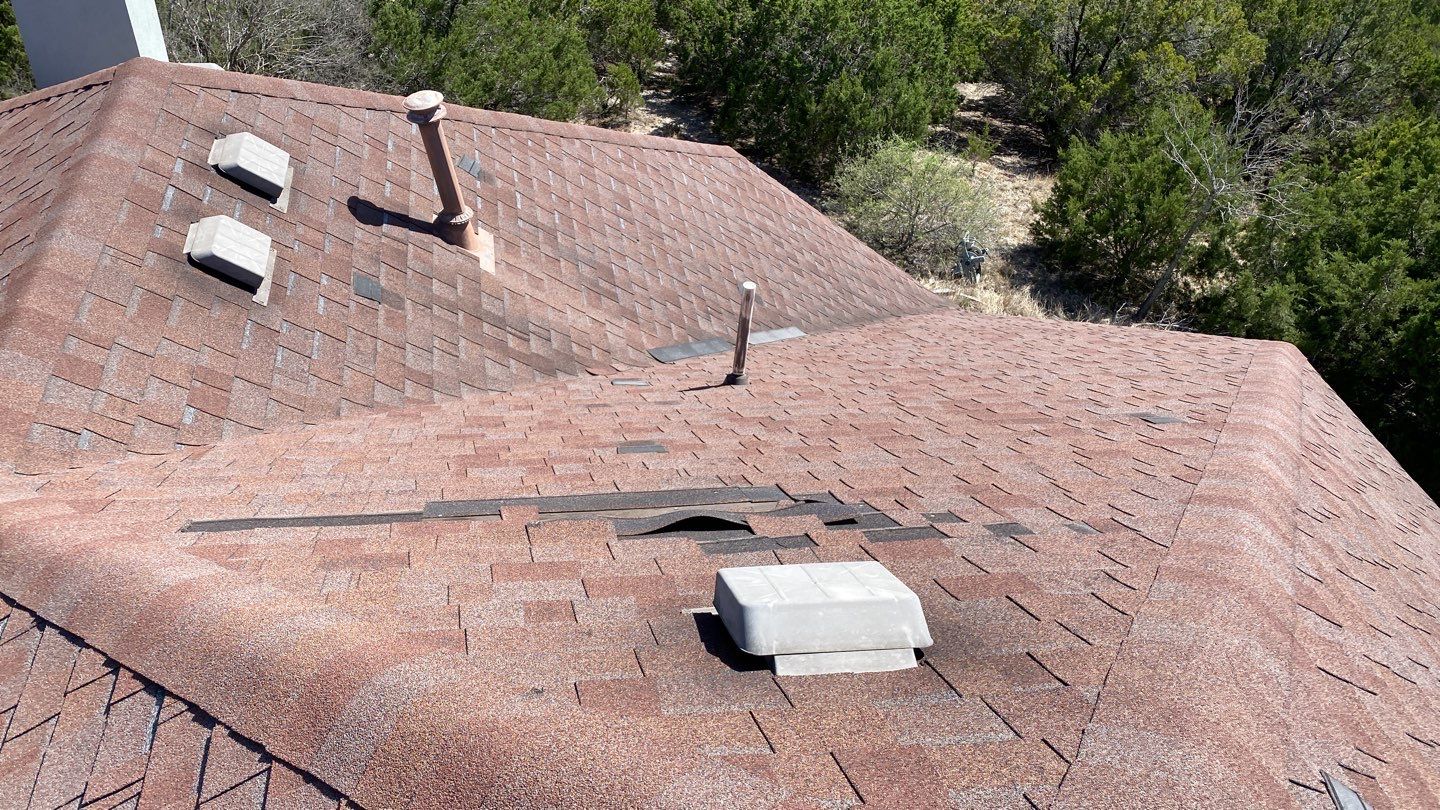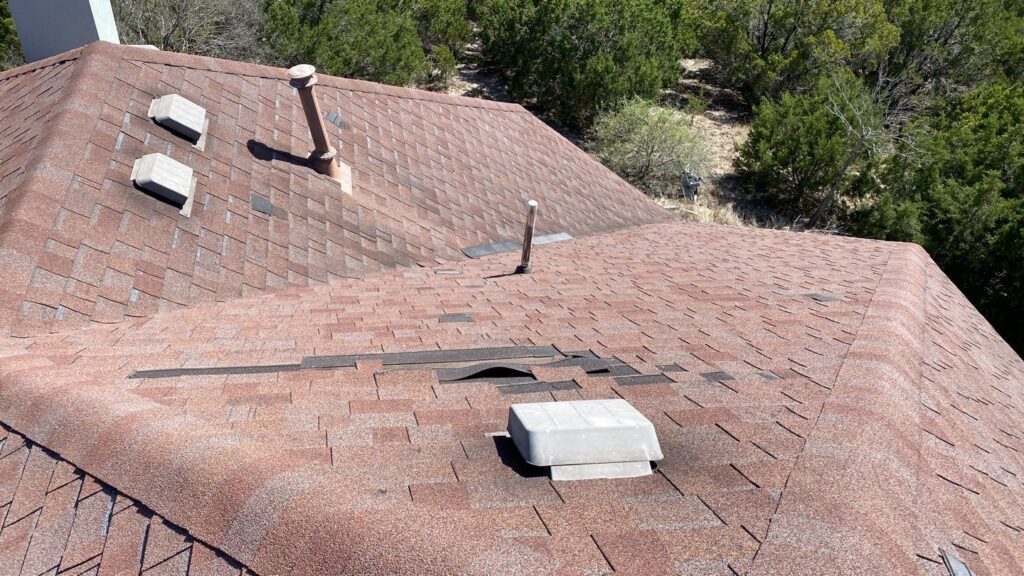 These homeowners were looking to add a little bit of drama to the look of their home. They went for a designer color shingle that helps coordinate the fresh exterior paint they included in this project.
Owens Corning TruDefinition Duration Designer Storm Cloud captures bright, vibrant hues and dramatic shades that coordinate well with the tones of Sherwin Williams exterior paint.
In addition, these shingles come with Owens Corning's StreakGuard Algae Resistance Protection. This is a 10-warranty that will give these owners peace of mind against algae growth for the foreseeable future.
The end result is a roof and paint project that transformed this home with a knockout new look.
A Footnote
There is evidence that algae can severely compromise and deteriorate shingles. This roof hid damage from view, but was uncovered during the replacement, and it's worth pointing out.
Here is the same area before we removed the old shingles.
If you ever wonder if algae can do anything more than just cause ugly stains on a roof, this is proof positive that it can cause damage that can go hidden for a long time.
Algae feeds on the filler in asphalt shingles and it will accelerate the aging and wear-and-tear of a roof.
It's a good idea to consider warranties against algae or an alternative to asphalt altogether when you replace your roof.